$12 Off - Minor Manufacturing Defect - Lady Pagoda Black Umbrella - Retro Style - Final sale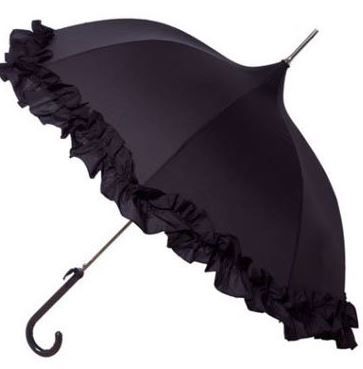 $12 Off - Minor Manufacturing Defect - Lady Pagoda Black Umbrella - Retro Style - Final sale
This is a discounted item with 1 minor cosmetic defect. Although the normal warranty and return policy do not apply, the umbrella was carefully inspected and all the moving parts are in perfect condition. Click link HERE to see product description or visit our "Best Sellers" category.
Defect summary: Please refer to last picture with red markings. Uneven collar end with one side longer than the other. 
Original tags: Yes.

Return/Warranty: No, Final sale.
Questions? Please email here. 

Reviews