Sold - 15% off - French Lace Sun Umbrella - Cream - Cosmetic Defects - Final sale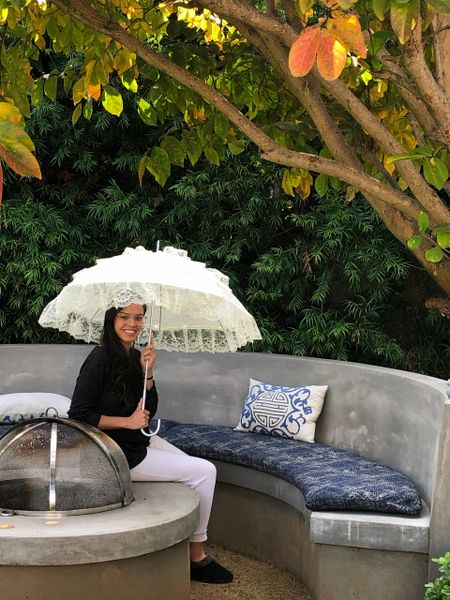 Sold - 15% off - French Lace Sun Umbrella - Cream - Cosmetic Defects - Final sale
This is a discounted item with minor cosmetic defects. Although the normal warranty and return policy do not apply, the umbrella was carefully inspected and all the moving parts are in perfect condition. The cosmetic defects are described below and you can also refer to the pictures. Click HERE to see product description.    
Defects summary: This is a new item with 2 scratched areas on the aluminum handle (1/2" and 2/8th). Refer to picture #6 and #7.  
Materials: Aluminum frame, Lace.

Waterproof: Semi-waterproof. 
Manual opening, manual closing.
Original tags: Yes.
Manufacturer's box or bag: Yes.
Return/ Warranty: No. Final sale.
Shipping: $6.95. 
Questions? Please email here.
Reviews