15% off - Kimono Orange By Jean-Paul Gaultier - Handmade Luxury French - Display Umbrella - Final sale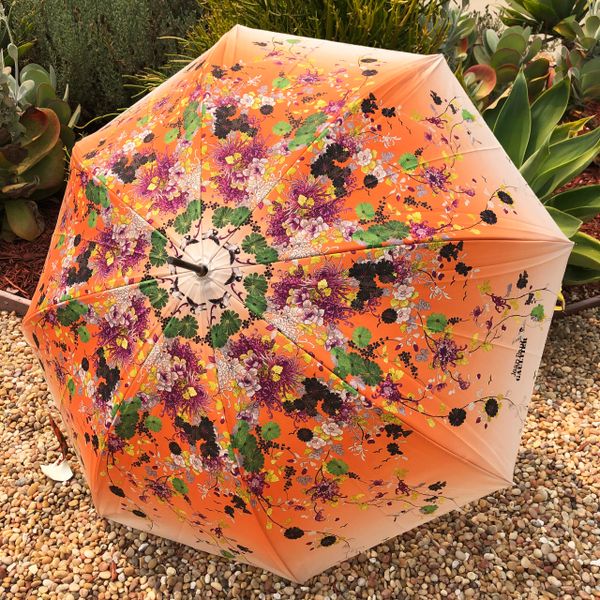 15% off - Kimono Orange By Jean-Paul Gaultier - Handmade Luxury French - Display Umbrella - Final sale
This is a discounted display item with no apparent cosmetic defects. Although the normal warranty and return policy do not apply, the umbrella was carefully inspected and all the moving parts are in perfect condition. This is a unique opportunity to purchase a rare and high end European umbrella at an incomparable price.    
This is a handmade luxury umbrella by French designer Jean-Paul Gaultier.
Defects summary: This umbrella is in an outstanding condition. There is a folding mark on the tag (last picture).  
Materials: Steel frame, polyester, lacquered wood handle.
Waterproof: Yes. 
Automatic opening, manual closing.
Original tags: Yes.
Designer's box or bag: Yes.
Return/ Warranty: No. Final sale.
Shipping: $6.95. 
Questions? Please email here.
Reviews