SOLD - 25% off - Kimono Blue By Jean-Paul Gaultier - Handmade Luxury French - Display Umbrella - Final sale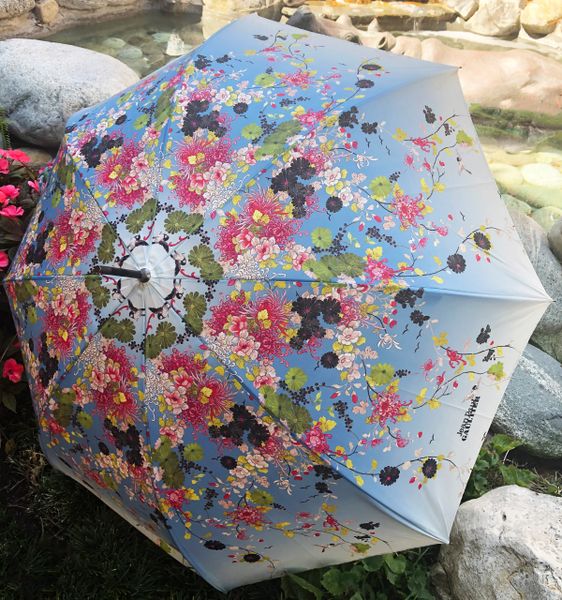 SOLD - 25% off - Kimono Blue By Jean-Paul Gaultier - Handmade Luxury French - Display Umbrella - Final sale
This is a discounted display item with cosmetic defects. Although the normal warranty and return policy do not apply, the umbrella was carefully inspected and all the moving parts are in perfect condition. This is a unique opportunity to purchase a rare and high end European umbrella at an incomparable price.    
This is a handmade luxury umbrella by French designer Jean-Paul Gaultier.
Defects summary: Please refer to red markings on pictures. Manufacturing defect of 2" long and 1/16" wide on side of wood handle (No dent. It looks like a thin glossy black mark) + Inside elbow of handle some very light abrasions (hard to detect) + 2 marks (Not scratches - probably manufacturing defects) of about 1/16" each on metal tip.
Materials: Steel frame, polyester, engraved lacquered wood handle.
Waterproof: Yes. 
Automatic opening, manual closing.
Original tags: Yes.
Designer's box or bag: Yes.
Return/ Warranty: No. Final sale.
Shipping: $6.95. 
Questions? Please email here.
Reviews