30% off - Burlesque By Pasotti Ombrelli - Handmade Luxury Italian - Display Umbrella - Final sale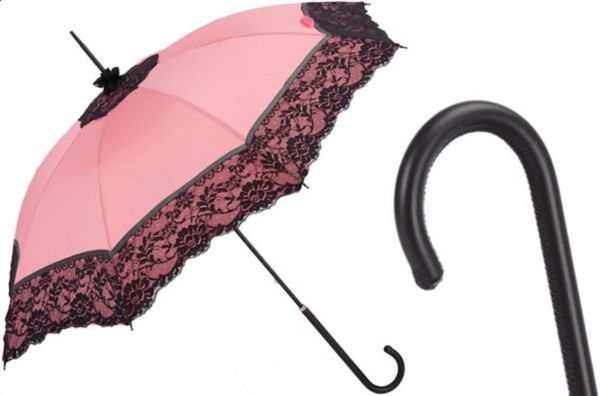 30% off - Burlesque By Pasotti Ombrelli - Handmade Luxury Italian - Display Umbrella - Final sale
This is a rare and discounted display item with NO COSMETIC DEFECTS. Although the normal warranty and return policy do not apply, the umbrella was carefully inspected and all the moving parts are in perfect condition. This is a unique opportunity to purchase a high end Italian umbrella at an incomparable price.    
This is a handmade luxury parasol handmade by Italian manufacturer Pasotti. The pictures shown are the manufacturer's but if you would like to purchase this gorgeous item please contact us HERE and we will send you pictures of our display one which is in an outstanding condition. 
Country of origin: Italy.         Designer/Manufacturer: PasottiOmbrelli.
Materials: Steel frame, leather handle, polyester, lace.
Waterproof: Semi waterproof. 
Manual opening, manual closing.
Original tags: Yes.
Manufacturer's box or bag: Yes.
Return/ Warranty: No. Final sale.
Shipping: $8.50.
Questions? Please email here.
Reviews