SOLD - 50% off - Pink And Black Stripes Bow by Chantal Thomass - SPF50 Handmade French - Manufacturing Defect - Final sale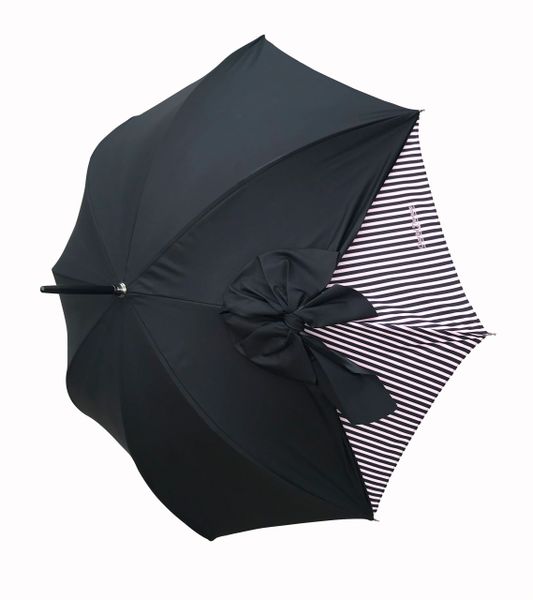 SOLD - 50% off - Pink And Black Stripes Bow by Chantal Thomass - SPF50 Handmade French - Manufacturing Defect - Final sale
This is a discounted item with manufacturing defects. Although the normal warranty and return policy do not apply, the umbrella was carefully inspected and all the moving parts are in perfect condition. The cosmetic defects are described below. This is a unique opportunity to purchase a rare and high end European umbrella at an incomparable price.    
Defects summary: Refer to pictures #6,7,8 and 9. This is a new umbrella with a manufacturing defect. As opposed to other umbrellas in this category, it has NOT been used as a display item. When folded the bow area appears to lean forward away from the center. Please refer to picture #2 for comparison and proper position of the bow. Defect does NOT show when umbrella is open. 
Country of origin: France.         Brand: Chantal Thomass.
Materials: Steel, lacquered wood, Acetate, Polyester.
UV protection: Yes. SPF50.
Waterproof: Yes.
Manual opening, manual closing.
Original tags: Yes.
Manufacturer's box or bag: Yes.
Return/ Warranty: No. Final sale.
Shipping: $6.95. 
Questions? Please email here.
Reviews