Amelia Black - Ogee Shaped Canopy - Half Round Silver Colored Pearls - Waterproof - Made To Order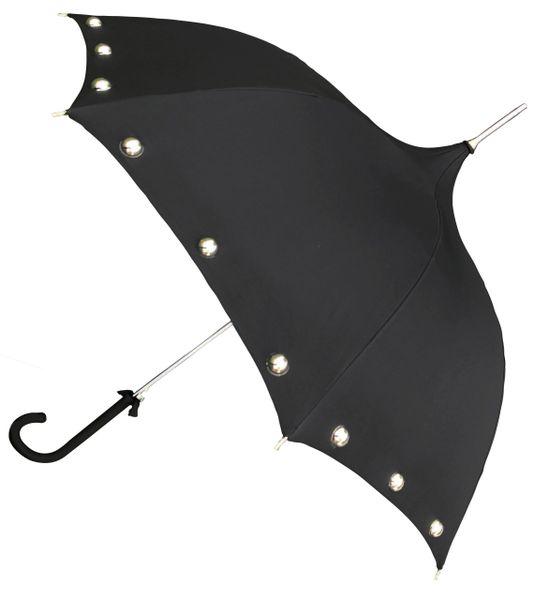 Amelia Black - Ogee Shaped Canopy - Half Round Silver Colored Pearls - Waterproof - Made To Order
An umbrella with character that will match a bubbly and high energy personality.
Limited edition only available at Leabrig. 
Beautifully shaped and embellished with 24 large half-round silver-colored pearls, this umbrella features a robust metal frame, fiberglass ribs, a fabric sleeve and bow for the handle and a snap button for closure. All customization firmly affixed and waterproof.
► Handmade.

► All weather.
► Quality you can trust.
► Unique design.
► Beautiful decorative accent.
See it in cream HERE.
Same one with ruffles and no pearls HERE.
Materials:    Polyester - Fiberglass - Metallic silver half round plastic pearls.
Automatic opening/ Manual closing. 
Processing time: Made to order - 5 to 7 days business days (+3 to 5 days shipping).
Packaging:    Clear cellophane sleeve.
Return:    Yes. Refer to return policy. 
Questions? Please email us HERE.
Reviews