Bows and lace pagoda umbrella - 16 panels black and orange - Stylish handle - Halloween accessory - Manual opening and closing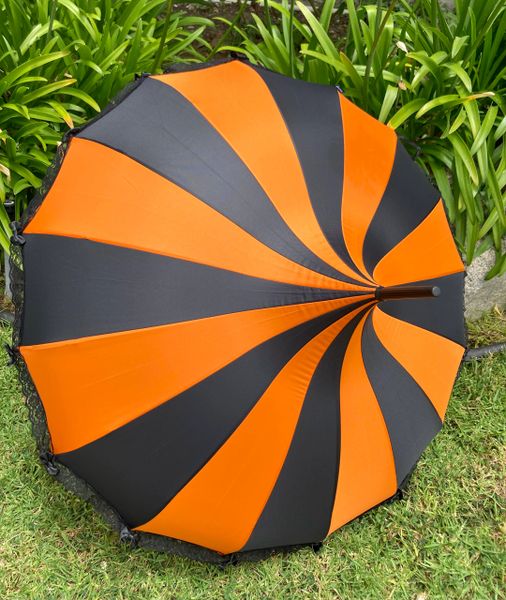 Bows and lace pagoda umbrella - 16 panels black and orange - Stylish handle - Halloween accessory - Manual opening and closing
This is a well-made umbrella with a pretty trim of black lace and ribbon bows. The bright orange and black waterproof fabric has a nice sheen to it and all 16 panels are nicely stretched over the pagoda shaped canopy. This is the perfect everyday accessory for sun, fun, rain and Halloween of course!
Designer:    Soake. England.

Style/ Color:     Pagoda. Orange and black alternate panels.
Materials:    Steel ribs, Polyester, Rubberized black handle.
Manual opening - Manual closing.
Approx. dimensions:    36" length - 36" width.
Return: Yes. Please read our terms of sale for details.
Questions? Please email Leabrig66@yahoo.com.
Reviews