New! Chantilly Cream Umbrella - Half round silver pearls - Decorated by Hand - Waterproof or shade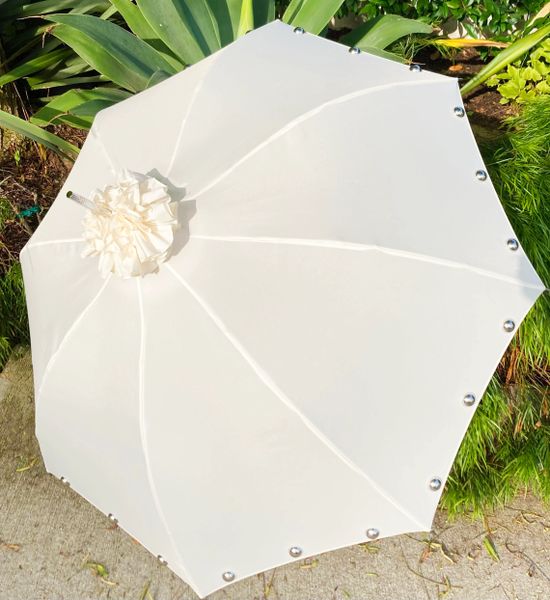 New! Chantilly Cream Umbrella - Half round silver pearls - Decorated by Hand - Waterproof or shade
A romantic umbrella with an elegant shape decorated with 24 large half round metallic silver pearls and a thick ruffle puff ball on top. Lightweight and well balanced, this umbrella is easy to carry and built to last. It is an all weather item only available at our store.
Polyester - Fiberglass ribs - Fabric sleeve covering - Velcro fastener.
Automatic opening - Manual closing.
Color: Cream/ Off White.
36" length - 38" diameter.
Packaging: Clear cellophane sleeve.
Return: Yes. 

Processing time:  3 to 5 business days (+shipping time). For more than 3 items please email Leabrig66@yahoo.com to inquire about processing time. 
Reviews