Clear - Bubble Shaped Umbrella 34"- Free Shipping Until 03/31/2020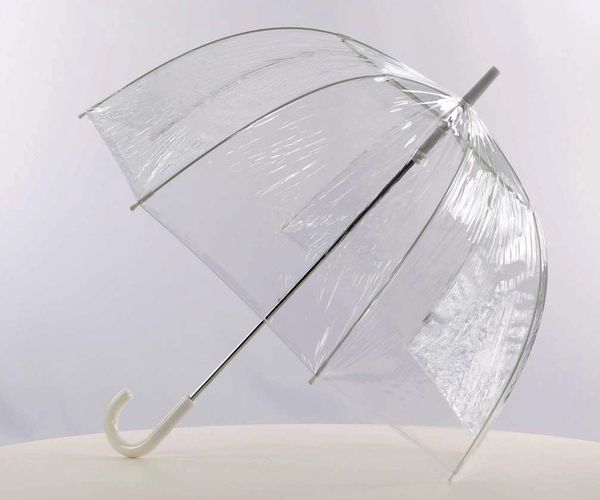 Clear - Bubble Shaped Umbrella 34"- Free Shipping Until 03/31/2020
This item ships free until 03/31/2020*. Enter coupon code "shipclear" at checkout.  
See and be seen with this large see through umbrella. This is a great fashion accessory and so much fun to use. It features a trim-free clear canopy with eight thick, high-quality fiberglass ribs with white PVC parts and a metal alloy shaft. The large runner is easy to grip which facilitates the manual opening and closing of the umbrella. It's is best to leave the umbrella open to air dry.
This umbrella has a diameter of 34" (87 cms), a 51" arch (130 cms) and a length of 35.5" (90 cms). 
Reviews
Featured Products