Clear PVC Umbrella 32"- Pink Trim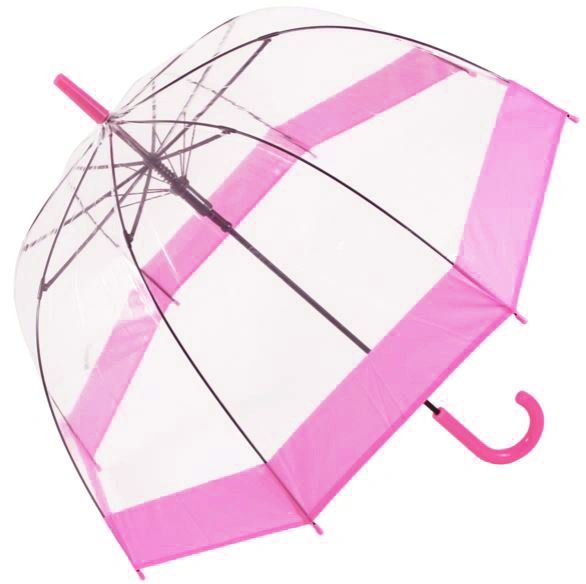 Clear PVC Umbrella 32"- Pink Trim
Clear umbrellas never go out of fashion. All PVC and lightweight, this umbrella is a must-have during the winter season. No sharp or pointy tips. Not suitable for children under 6 years old.
Automatic opening - Manual closing. 

Snap on closure.
32" diameter (81cms) -  46" arc (117cms).
Questions? Please email Leabrig66@yahoo.com. 

Reviews