Clear Umbrellas - Poppy Flowers And Kisses 32" - Set of 2 - 10% Off + Free Shipping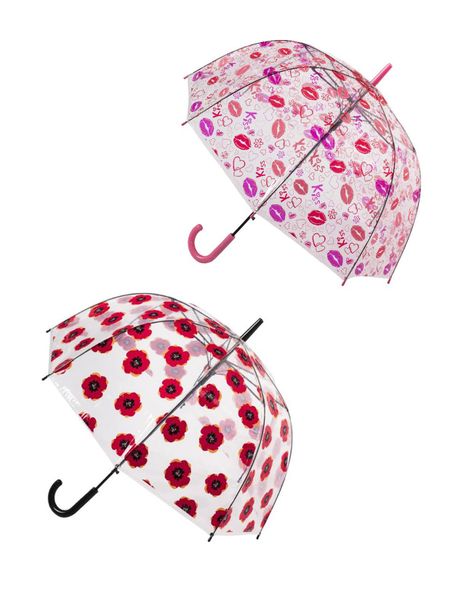 Clear Umbrellas - Poppy Flowers And Kisses 32" - Set of 2 - 10% Off + Free Shipping
Enter coupon code "freeclear" at checkout for free shipping. 
This set of two bubble shaped clear umbrellas includes one (1) poppy flowers and one (1) kisses and hearts prints.  
Solid frame and lightweight - High quality fiberglass ribs - No sharp edges - Safety tips - Snap on closure.
Automatic opening - Manual closing.
32" diameter (81cms) and 46" arc (117cms).
For more pictures of our Poppy Flowers clear umbrella click here 
For more pictures of our Kisses clear umbrella click here
Reviews
Featured Products