Cream Ruffle Umbrella + Handmade Black Waves Stand - Cement And Epoxy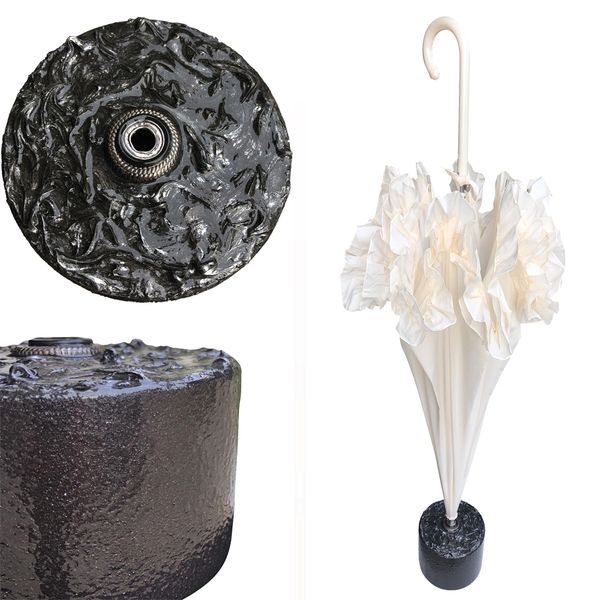 Cream Ruffle Umbrella + Handmade Black Waves Stand - Cement And Epoxy
This listing is for 1 Cream Ruffle umbrella +1 handmade Black Wave stand (a $34 value).
Our new handmade umbrella stand is a lovely way to store your umbrella and show it off at the same time. This stable, cylindrical cement stand is covered with textured metallic black paint and resin is used to create a wavelike design on the top. The metallic silver brush strokes and the thick epoxy coat give this unique stand a glassy and polished look.
Approx. dimensions: Diam. 5 1/2", Ht. 3.5", Wt. 5 lbs.
 ► Each item may ship separately at no additional charge.

► Due to the handmade nature of the base small imperfections, color and design variations may exist.
► Sales of sets are final. Please check our "Best Sellers" page to purchase this umbrella without the stand.
Questions? Please email Leabrig66@yahoo.com.
Reviews