Cream Ruffle Umbrella + Handmade Blue Glass Rocks Stand - Cement And Epoxy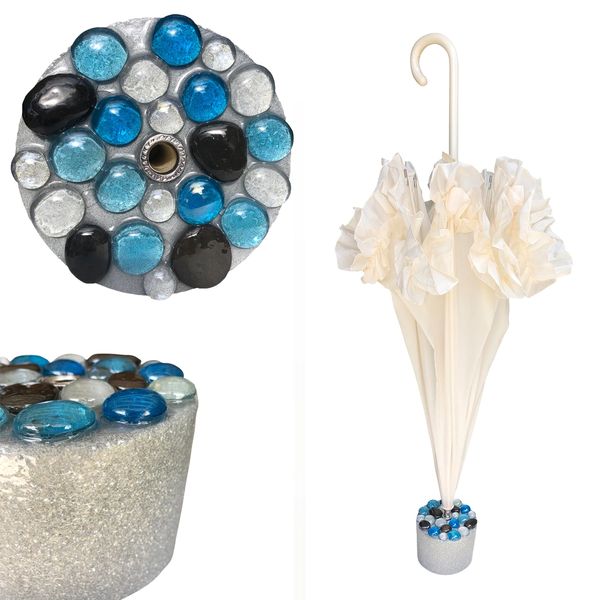 Cream Ruffle Umbrella + Handmade Blue Glass Rocks Stand - Cement And Epoxy
This listing is for 1 Cream Ruffle umbrella + 1 Blue Glass Rocks stand (a $29 value).
Our new handmade umbrella stands fit in the smallest spaces and show off your umbrella in a very unique way. This stable cylindrical stand is made of cement painted in silver with a light beige textured finish. On the top and around the antique style central ring various glass rocks (blue, turquoise and clear) and small black stones are randomly arranged. The entire unit is coated with several coats of high gloss epoxy. 
Approximate dimensions: Diam. 4.5", Ht. 3.5", Wt. 3.5 lbs.
► $6.95 shipping charge (subject to change).
 ► Each item may ship separately at no additional charge.
► Due to the handmade nature of the base small imperfections, color and design variations may exist.
► Sales of sets are final. The umbrella can be purchased as a stand alone item with return options here.
Questions? Please email us here.
Reviews