Polka Dots And Frills Umbrella - Waterproof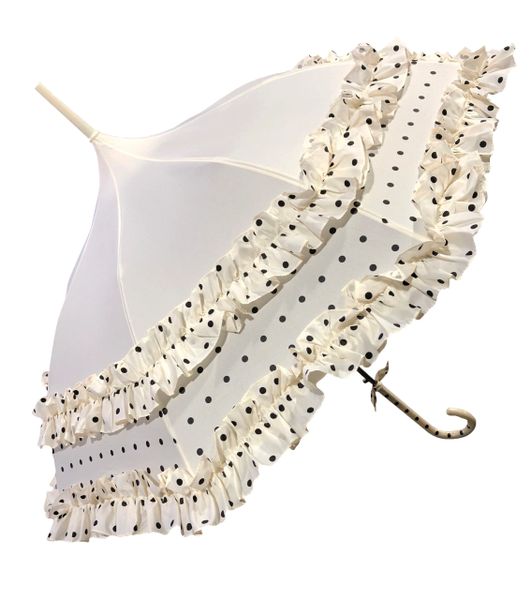 Polka Dots And Frills Umbrella - Waterproof
All fashion umbrellas are not created equal and this old fashion style polka dots and frills one look like it is coming straight out of a fairy tale. It is a truly irresistible fully waterproof fashion accessory but also a beautiful decoration item that will give a magical vibe to a casual entryway.
It features a sturdy metal frame, a perfectly proportioned ogee shaped canopy, a metal frame, 8 high quality fiberglass ribs, a fabric sleeve that covers the handle and a little fabric bow at the base of the shaft. 
Automatic opening/Manual closing. Snap fastener
Length 35" - Canopy span 36".
Questions? Please email us here.
Reviews