Sold - Envoutante By Chantal Thomass - Handmade French Luxury Umbrella - SPF 50+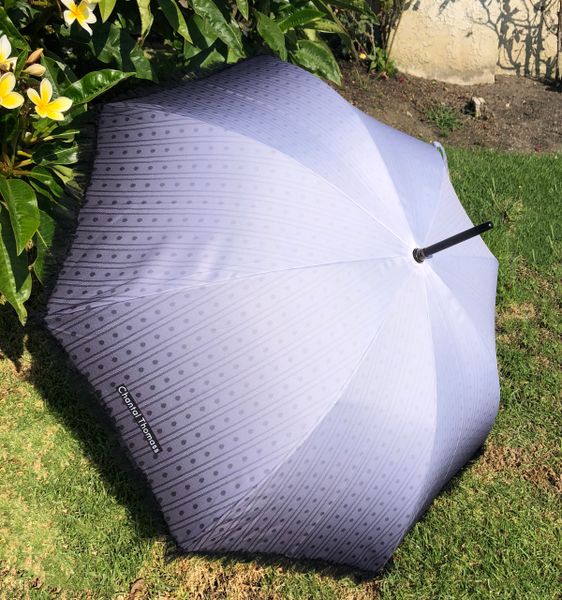 Sold - Envoutante By Chantal Thomass - Handmade French Luxury Umbrella - SPF 50+
Country of Origin: France.    Designer: Chantal Thomass.        Color: Purple ombre. Printed tulle and dots pattern.
Materials: Steel frame, Lacquered wood, Acetate, Polyester, Tulle.
Waterproof: Yes.
UV protection: Yes. SPF 50.
Manual opening, manual closing.
Manufacturer's box or bag: Yes.
Return: Yes. 
Shipping: Free. Signature required at delivery. Express shipping available upon request (additional fee will apply).
Questions? Please email here.
Reviews