French Burgundy Rose Design Double Frill Umbrella/Parasol - Waterproof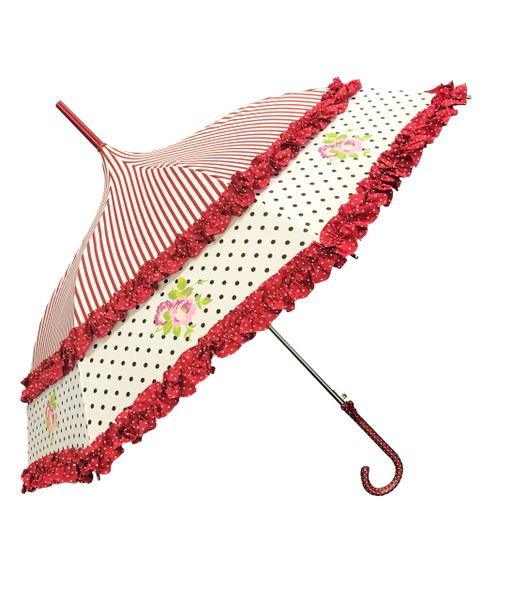 French Burgundy Rose Design Double Frill Umbrella/Parasol - Waterproof
Romantic and whimsical, this stunning umbrella is a must-have when planning a weekend to the countryside.      

High quality umbrella with a sturdy metal shaft, a unique ogee shaped canopy, 8 fiberglass ribs, a fabric sleeve covering the handle and a little bow at the base of the shaft for a nice finish touch.
Waterproof - Automatic opening/Manual closing - Snap fastener.
35" long - 36" diameter.


Reviews
Featured Products