Handmade Luxury Italian - Hand applied sunflowers - Swarovski Crystals Handle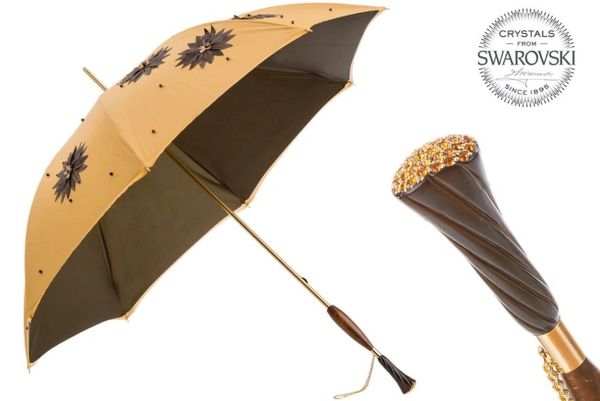 Handmade Luxury Italian - Hand applied sunflowers - Swarovski Crystals Handle
This item usually sells between $485 and $505 + shipping fees. Buy it now!

Country of origin: Italy.        
Brand: Pasotti.
Materials: Steel frame, Wood and Swarovski crystal handle.
Waterproof: Yes. 
Manual opening, manual closing.
Original tags: Yes.
Manufacturer's box or bag: No.
Return/ Warranty: No. Final sale.
Shipping: Free
Questions? Please email here.
Reviews