Sold - 55% off - Jean Paul Gaultier - Kimono Orange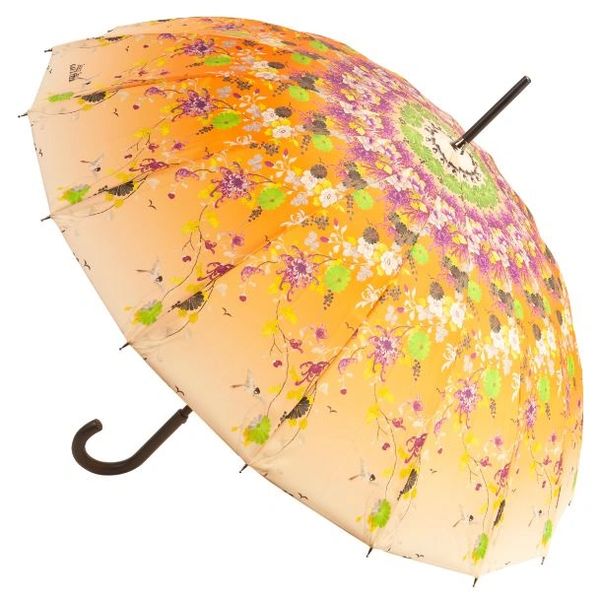 Sold - 55% off - Jean Paul Gaultier - Kimono Orange
The 8 panel version of this Jean-Paul Gaultier umbrella willl be soon available in orange and blue.   
This umbrella was used as a display model at a fair and is in good condition. 
This is a unique opportunity to purchase a high end European luxury umbrella at an incomparable price.
Large item. Please note that this item is 39 inches wide or 3 inches wider than a traditional umbrella. 


Brand:      Jean Paul Gaultier 
Country of Origin:    France
Manufacturer:    Guy de Jean
Defects:    Yes. 2 scratches of 1mm each on the shaft. 1 scratch of 2mm on the shaft. Several marks on the inside of the handle (see pictures). 
Tags:        Yes
Manufacturer's gift bag:    Yes
Material:    Polyester, Acetate.
Manual opening. Manual closing.
Waterproof:    Yes.
Sun protection:    No.
Shipping:    Free.
Return:    Yes. Refer to return policy.
Questions? Please email us
here
.
Reviews