Black Ruffle Lady Pagoda - Dome Shaped Umbrella/Parasol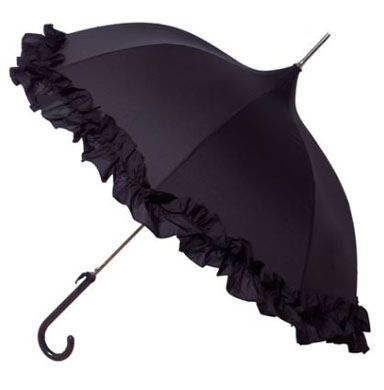 Black Ruffle Lady Pagoda - Dome Shaped Umbrella/Parasol
Please note that due to unexpected circumstances our normal shipping will resume on 01/30/2020. We truly apologize for the inconvenience. We will gladly refund all shipping fees for orders placed between 01/13/2020 and 01/30/2020.
This is how refined simplicity expresses itself. With a retro look and a perfectly shaped dome this beautiful umbrella loves attention and it will receive a lot of it.
Built to last, it features a solid metal alloy shaft, 8 fiberglass ribs, a fabric sleeve to cover the handle and a cute little bow at the base of the handle for the finish touch.


Automatic opening/Manual closing - Snap fastener
35" long - 36" diameter.

Reviews
Featured Products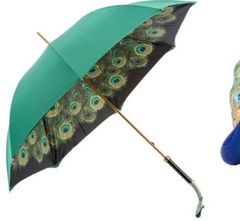 Sold - 30% off - Pasotti Luxury Peacock Umbrella Double layer Green Canopy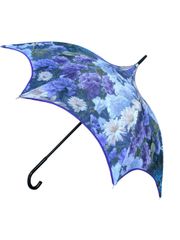 35% off - Guy de Jean - Charm Purple