frilly STRIPES AND DOTS umbrella/parasol- waterproof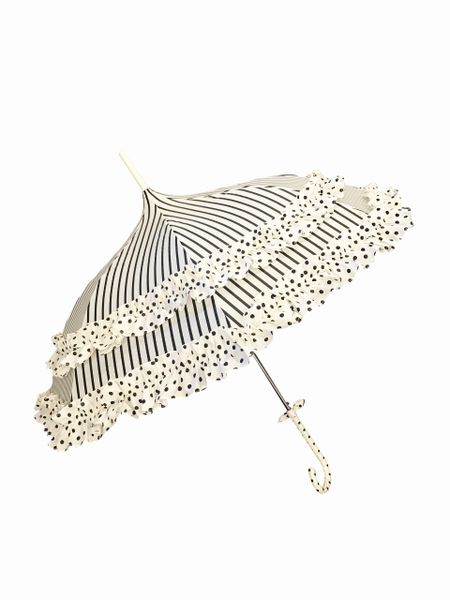 frilly STRIPES AND DOTS umbrella/parasol- waterproof
For sun or rain. Gorgeous as home décor accessory.
This gorgeous umbrella is back in our store after more than one year of absence. This is a high quality umbrella made to last. 
The contrast of the black polka dots and stripes and the cream color canopy is stunning. When folded, the ruffles form a beautiful bouquet for an inimitable look.
Polyester canopy - Metal shaft - Fabric sleeve covering - Cute bow at base of shaft.

Automatic opening system/manual closing- Snap fastener
35" long - 36" canopy span



Reviews
Featured Products