frilly STRIPES AND DOTS - waterproof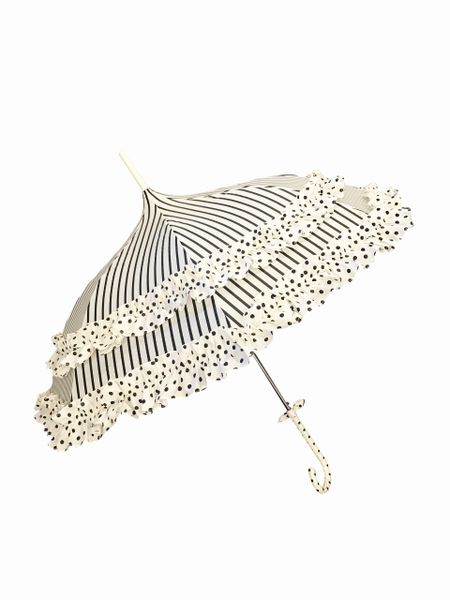 frilly STRIPES AND DOTS - waterproof
For sun or rain. Gorgeous as home décor accessory.
They are back! We are so excited to have this gorgeous umbrella back in our store after more than one year of absence. This is a high quality umbrella made to last. 
The contrast of the black polka dots and stripes and the cream colored canopy is simply stunning. When folded, the double frill forms a beautiful bouquet giving this waterproof umbrella its inimitable look.

Polyester canopy - Metal shaft - 8 ribs - Crook handle with matching dots pattern fabric sleeve- Cute little bow at base of shaft for a nice finish touch. 

Automatic opening system/manual closing- Snap fastener
35" long - 36" Canopy span

Reviews
Featured Products