Cream/Black Lace Lady Pagoda - Dome Shaped Umbrella/Parasol - Waterproof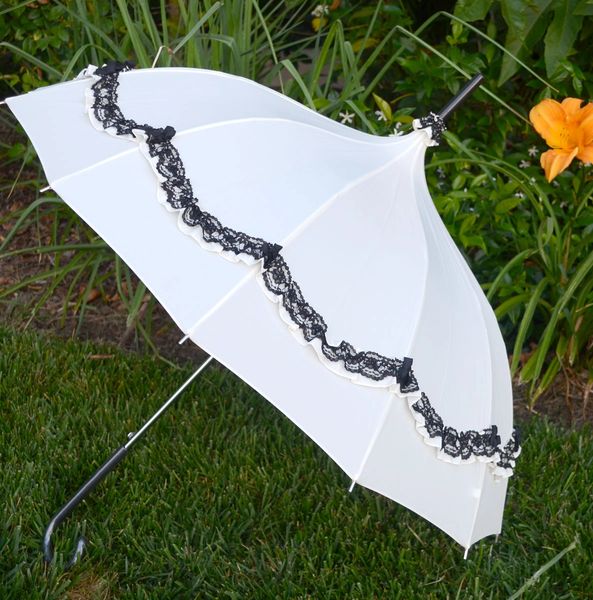 Cream/Black Lace Lady Pagoda - Dome Shaped Umbrella/Parasol - Waterproof
Simplicity is the ultimate form of sophistication and because we want you to own this great umbrella we offer an exceptional 2 year warranty against manufacturing defects.  


Sturdy metal frame - 12 panels - High quality fiberglass ribs - Waterproof polyester - Elegant black lace trim and bow. Automatic opening - Manual closing - Snap fastener.
35" long - 36" diameter.
Questions? Please email us here.

Reviews