Pasotti Luxury Red Roses - Double layer Canopy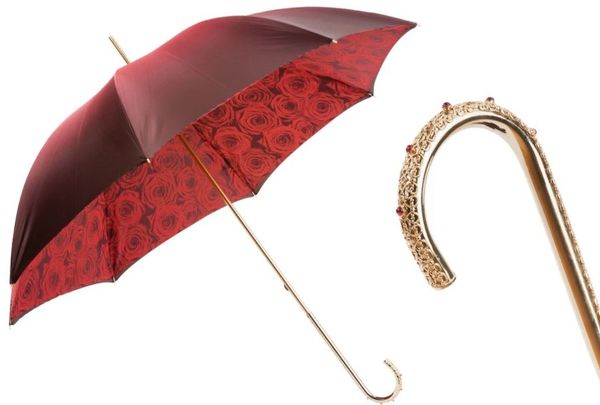 Pasotti Luxury Red Roses - Double layer Canopy
This high quality umbrella usually sells between $205 and $245 + shipping fees.
This is a unique opportunity to own a breathtaking luxury item at an incomparable price. Buy it now!
This promotion may be interrupted without notice or until supply lasts. 
Red Roses Umbrella - Double Layer Canopy - Jeweled Brass Handle
Country of origin:    Italy.
Manufacturer:    Pasotti
Materials:    Steel, Polyester, Brass, Enamel, Resin.
Manual opening. Manual closing.
Size:    37" long, 40.5" diameter.
Waterproof:    Yes.
Sun shade:   Yes.
Shipping:    Free. 
Manufacturer's gift box:    Yes.
Return:    No.
Questions? Please send us an email at Leabrig66@yahoo.com.
Click link below for tutorial on How To Properly close a Pasotti Umbrella. 
Reviews