Temporarily Out Of Stock - Pasotti Luxury Blue Nemo Umbrella - Double Layer Dark Blue Canopy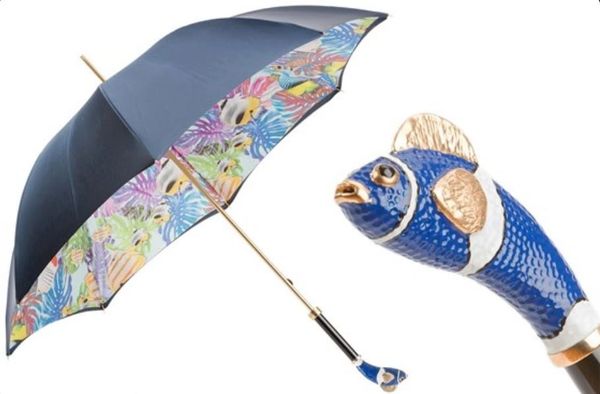 Temporarily Out Of Stock - Pasotti Luxury Blue Nemo Umbrella - Double Layer Dark Blue Canopy
Blue Nemo Umbrella
Double cloth dark blue canopy and exotic fish pattern on the inside.
Country of origin:     Italy.    
Manufacturer:    Pasotti
Materials:    Polyester, enamel, brass.
Manual opening. Manual closing.
Size:    37" long, 40.5" diameter.
Waterproof:    Yes.
Sun protection:    No.
Manufacturer's gift box:    Yes.
Shipping:    Free.
Return:    Yes. Refer to return policy
Questions? Please send us an email at Leabrig66@yahoo.com.
Click link below for tutorial on How To Properly Close a Pasotti Umbrella 
Reviews