Cream Ruffle Lady Pagoda - Retro style - Dome Shaped Umbrella/Parasol - Waterproof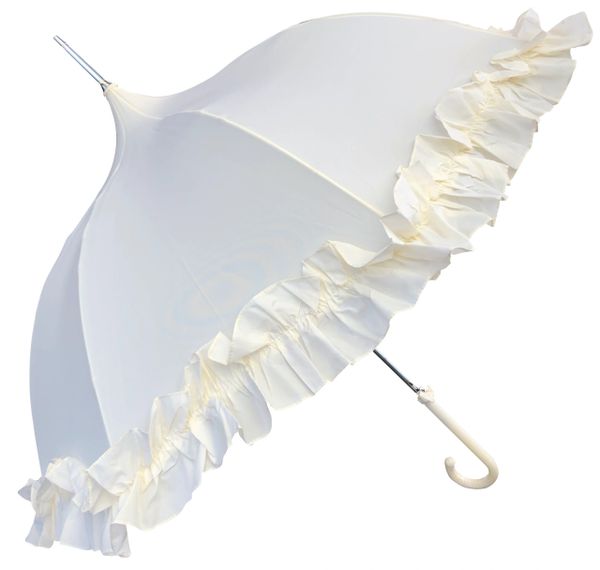 Cream Ruffle Lady Pagoda - Retro style - Dome Shaped Umbrella/Parasol - Waterproof
This is how refined simplicity expresses itself.
With a retro look and a perfectly shaped dome this beautiful umbrella loves attention and it will receive a lot of it.
How to make your ruffle umbrella look beautiful - Watch video HERE

♥ An inimitable look.

♥ Quality. Built to last.
♥ Attention to details. Fabric cover on handle. Cute little bow at base of the shaft.
♥ Versatile. Rain, Sun shade, Decorative accent.
Materials: Polyester, Metal alloy, Fiberglass, 

Snap fastener.
Automatic opening - Manual closing.
35" long - 36" diameter.
Return: Yes. 
Questions? Please email Leabrig66@yahoo.com.
Reviews