Stripes And Dots Frilly Umbrella + Handmade Silver Nuggets Stand - Cement And Epoxy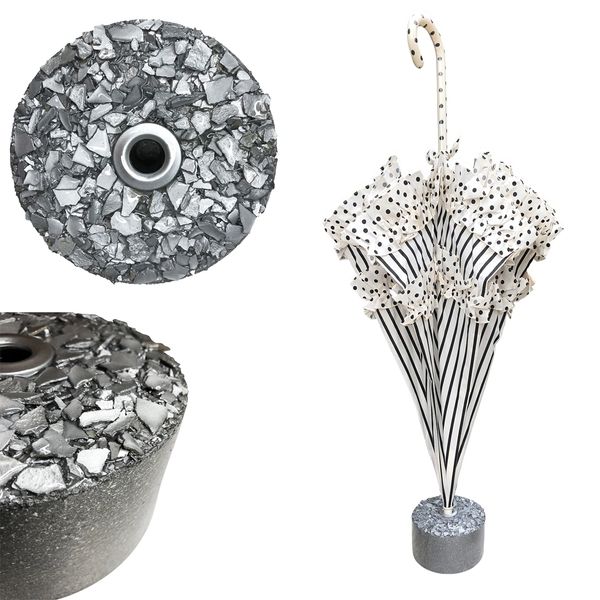 Stripes And Dots Frilly Umbrella + Handmade Silver Nuggets Stand - Cement And Epoxy
This listing is for 1 Stripes and Dots frilly umbrella + 1 Silver nuggets stand (a $38 value).
Much smaller than any traditional umbrella holder, this stable stand is entirely handmade and will show off your umbrella in a very unique way. It is made out of cement and painted with a metallic dark grey textured finish. Silver cement nuggets are sprinkled on top and it is all coated with thick high gloss epoxy. 
Approximate dimensions: Diam. 5 1/2", Ht. 4", Wt. 6 lbs.
 ► Each item may ship separately at no additional charge.

► Due to the handmade nature of the base small imperfections, color and design variations may exist.
► Sales of sets are final. Please check our "Best Sellers" page to purchase this umbrella without the stand.
Questions? Please email Leabrig66@yahoo.com.
Reviews