French Cancan - Black Lace Parasol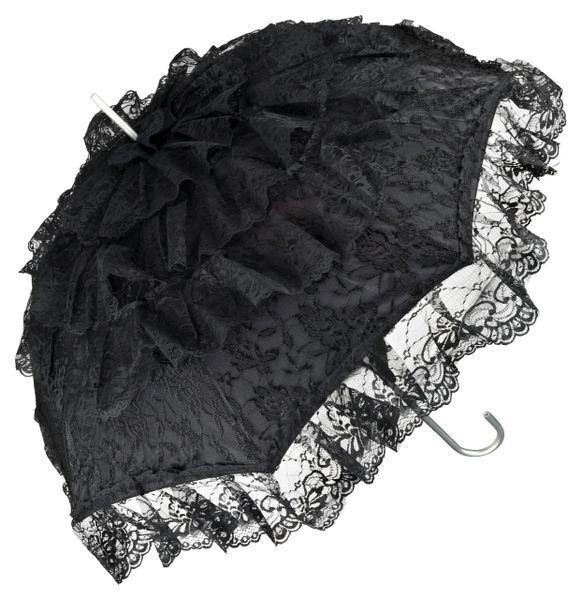 French Cancan - Black Lace Parasol
Please note that due to unexpected circumstances our normal shipping will resume on 01/30/2020. We truly apologize for the inconvenience. We will gladly refund all shipping fees for orders placed between 01/13/2020 and 01/30/2020.

Double layered parasol with overlapping layers of lace and an inner nylon lining. It is semi waterproof and can withstand light rain. The aluminum shaft makes for a lightweight umbrella which is easy to carry. The 38 inches canopy easily covers both shoulders. The locking mechanism will keep the parasol folded without the use of a fastener. 

Manufacturer: Guy de Jean
Origin: France
Material: Lace - Nylon lining - Aluminum shaft - Metal ribs.
Return: Yes. Return to return policy.
Manual opening/closing system.
SPF protection: No.
Manufacturer's gift bag or box.
Questions? Please email us at Leabrig66@yahoo.com.
Reviews
Featured Products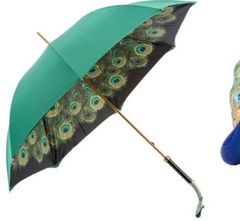 Sold - 30% off - Pasotti Luxury Peacock Umbrella Double layer Green Canopy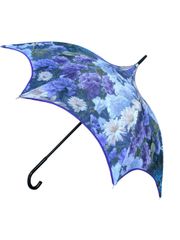 35% off - Guy de Jean - Charm Purple