Bugzz® Dinosaur umbrella for children - Xtra flexible fiberglass ribs - Clear PVC - Manual open and closing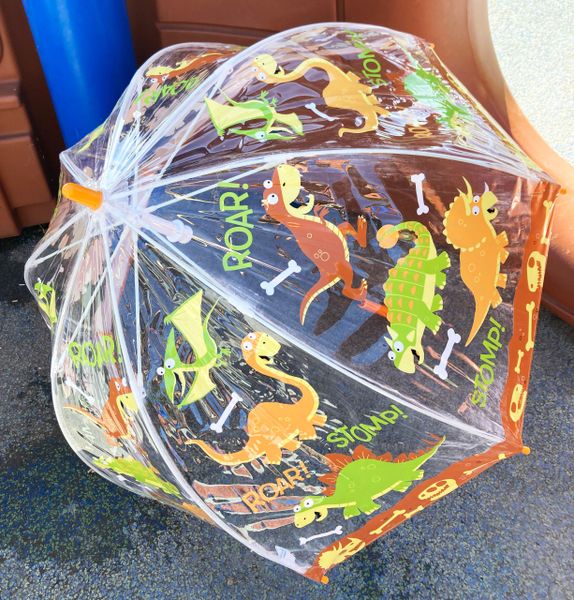 Bugzz® Dinosaur umbrella for children - Xtra flexible fiberglass ribs - Clear PVC - Manual open and closing
Quality above all. Commonly found in Europe the Bugzz® umbrella collection for kids is synonymous with durability. This cute dinosaur umbrella features a thick clear PVC canopy size of 26" diameter, 8 Xtra flexible fiberglass ribs, a runner easy to operate for the little hands and no metal parts or sharp edges.
Watch video HERE
Manual opening - Manual closing.
Returns:    Yes. See return policy.
Not suitable for children under 4 years old.

Questions? Please email Leabrig66@yahoo.com. 
Reviews