Bugzz® umbrellas for children - Set of 4 - save 15% - X-TRA flexible fiberglass ribs - Clear PVC - Manual open and closing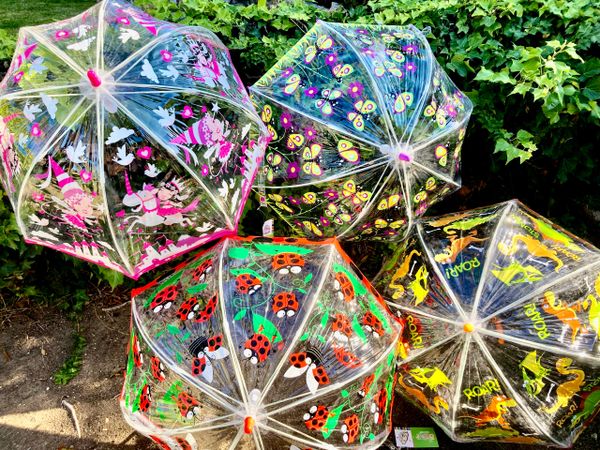 Bugzz® umbrellas for children - Set of 4 - save 15% - X-TRA flexible fiberglass ribs - Clear PVC - Manual open and closing
Quality above all. Commonly found in Europe the Bugzz® umbrella collection for kids is synonymous with durability. Watch video HERE.
This listing is for 1 set of 4 Bugzz® umbrellas for children including
1 Ladybug + 1 Dinosaur + 1 Unicorn + 1 butterfly.
Safety features:    No metal parts and sharp edges.
Materials:    Metal shaft. Thick clear PVC canopy. Flexible fiberglass ribs.
Canopy size:    26" diameter
Manual opening - Manual closing.
Returns:    Yes. See return policy.
Not suitable for children under 4 years old.

Questions? Please email Leabrig66@yahoo.com. 
Reviews