12 Panels Umbrella - Cream Pagoda Canopy - Black Lace Trim With Bows - Waterproof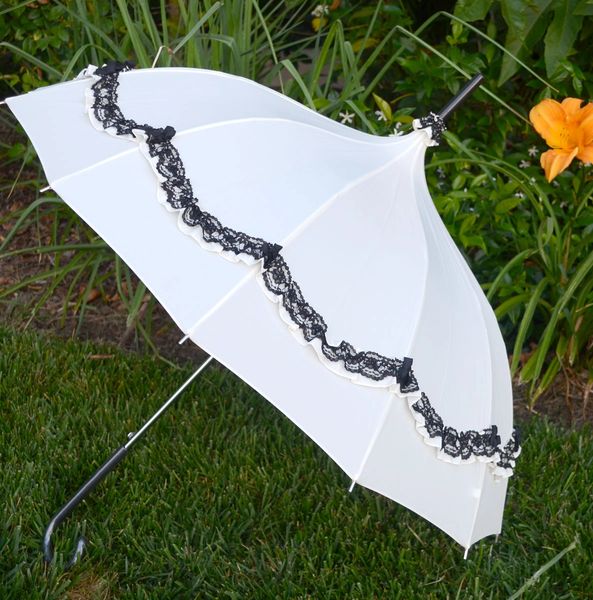 12 Panels Umbrella - Cream Pagoda Canopy - Black Lace Trim With Bows - Waterproof
Simplicity is the ultimate form of sophistication...
Twelve panel umbrellas like this one do not come around often. The extra four ribs allow for a better stretch of the fabric and a more polished look. You will love the robust frame, the thick fabric and the European pagoda shaped canopy. The contrasting black lace trim hides 12 little bows separating each panel and the automatic opening system is a pleasure to operate. We give a 5-star rating to this fantastic umbrella!
Materials: Polyester, metal frame, fiberglass, plastic handle.
Auto open, Manual closing. Snap fastener.
Questions? Please email Leabrig66@yahoo.com
Reviews