SOLD - 15% off - Caline by Guy de Jean - Handmade Luxury French - Display Umbrella - Final sale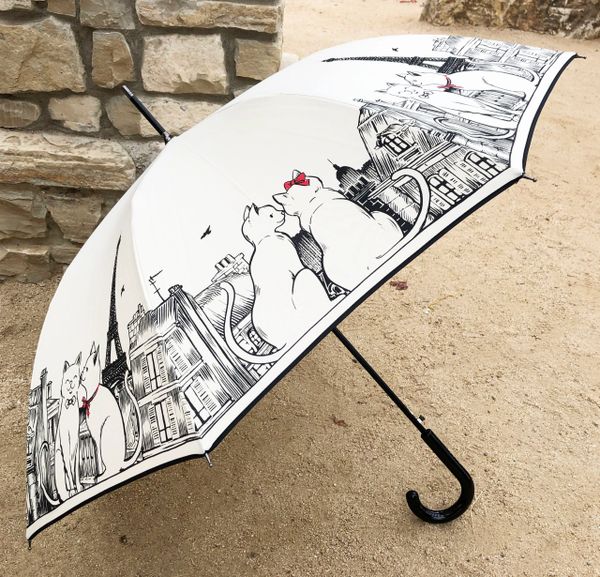 SOLD - 15% off - Caline by Guy de Jean - Handmade Luxury French - Display Umbrella - Final sale
This is a discounted display item with minor cosmetic defects. Although the normal warranty and return policy do not apply, the umbrella was carefully inspected and all the moving parts are in perfect condition. The cosmetic defects are described below and you can also refer to the pictures. This is a unique opportunity to purchase a rare and high end European umbrella at an incomparable price.    
Defects summary: We were not able to obtain a clear picture showing the light abrasions on the handle as these very minor defects are difficult to capture. If you are interested in purchasing this umbrella please contact us and we will do our best to provide you with additional pictures.  
Country of origin: France         Manufacturer: Guy de Jean.
Materials: Steel frame, Lacquered wood, Acetate, Polyester.
Waterproof: Yes.
Automatic opening, manual closing.
Original tags: Yes.
Manufacturer's box or bag: Yes.
Return/ Warranty: No. Final sale.
Shipping: $6.95. 
Questions? Please email here.
About Guy de Jean. A French tradition.
Located in the middle of the Bourgogne French country, this family business has designed and manufactured umbrellas and parasols since 1920. In 2011, Guy de Jean was awarded the Living Heritage Label by the French government, a unique distinction that acknowledges the excellence of his skills.
Reviews