Chantilly In Black with cream color ruffly pompom- European Dome Shaped Umbrella - Waterproof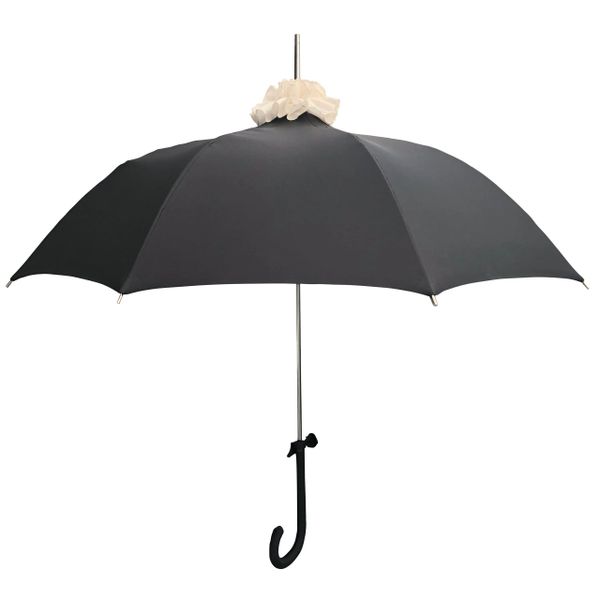 Chantilly In Black with cream color ruffly pompom- European Dome Shaped Umbrella - Waterproof
This umbrella is a show stopper that will complete any outfit and make you stand out of the crowd in the most elegant fashion. 
♥ Retro look.
♥ Built to last. Metal frame. High quality fiberglass.
♥ Attention to details. Fabric sleeve and bow on handle. Well built.
♥ Versatile. Rain. Sun shade. Decoration accent. Stylish walking stick.
Materials: Polyester. Metal alloy. Fiberglass.
Snap fastener.
Automatic opening system. Manual closing.
35" length. 36" diameter.
Question? Please email us HERE
Reviews