Clear bubble umbrella with lips and kisses print | Rain accessory with Sturdy PVC canopy | Charming Lips And Kisses print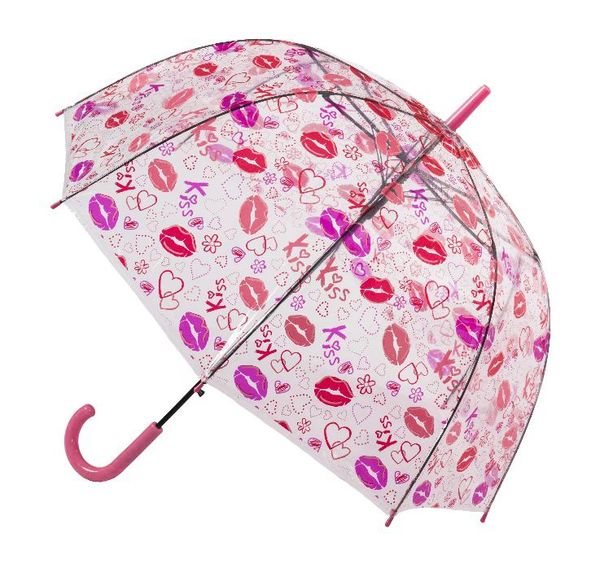 Clear bubble umbrella with lips and kisses print | Rain accessory with Sturdy PVC canopy | Charming Lips And Kisses print
Navigate the rain with flair and ease. Crafted from lightweight materials, this umbrella ensures effortless portability without compromising durability. The canopy features a charming lips and kisses print that adds a touch of joy to rainy days. No sharp or pointy tips. A bubble umbrella is a must-have during the rainy season, turning every rainfall into a delightful fashion statement. 
Snap-on closure.

Approx. dimensions: 32" diameter | 46" arc. 
Not suitable for children under 6 years old. 
Automatic opening - Manual closing. 
Questions? Please email Leabrig66@yahoo.com.
Reviews