Clear Dome - PVC Bubble Umbrella 32" - Translucent White Trim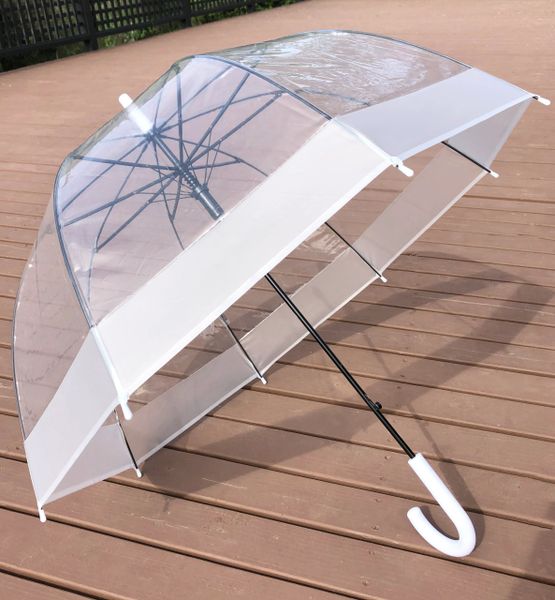 Clear Dome - PVC Bubble Umbrella 32" - Translucent White Trim
Stylishly clear, this robust umbrella provides full coverage thanks to its crystal clear deep dome shape.
♥ Translucent white trim.
♥ Solid frame. Lightweight.
♥ Fiberglass ribs.
♥ No sharp edges. Safety tips.
♥ Snap on closure.
Automatic opening - Manual closing. 
35" diameter (81 cms) and 46" arc (117 cms).
Reviews