English Style Umbrella - Navy Canopy - Cream Printed Lace - Stick Style - Wide 38" Diameter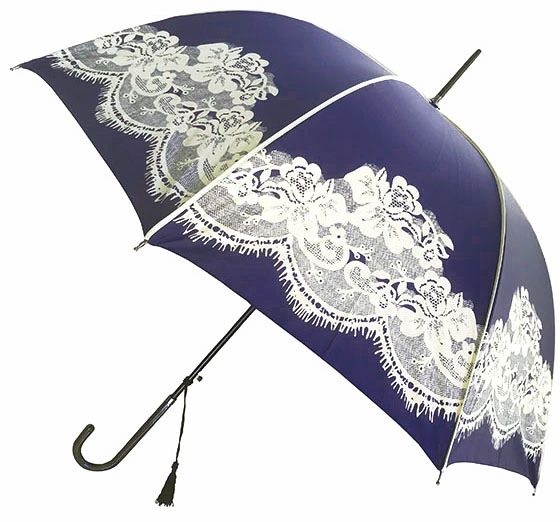 English Style Umbrella - Navy Canopy - Cream Printed Lace - Stick Style - Wide 38" Diameter
If you are looking for a great fashion umbrella with a wide canopy for maximum shoulder covering, this 38" wide umbrella is the one for you.
It features a robust frame, a durable lace print and a faux leather sleeve for the handle. 
YOU WILL LOVE
♥ The contrasting panel dividers.
♥ Robust, lightweight and built to last.
♥ Wide coverage.
Lace lovers, check this out HERE.
Automatic opening - Manual closing.
Materials: Polyester, fiberglass, Metal alloy, Snap fastener.
Questions? Please email here.
Reviews