Everyday Dome shaped PVC umbrella | Clear canopy with pink trim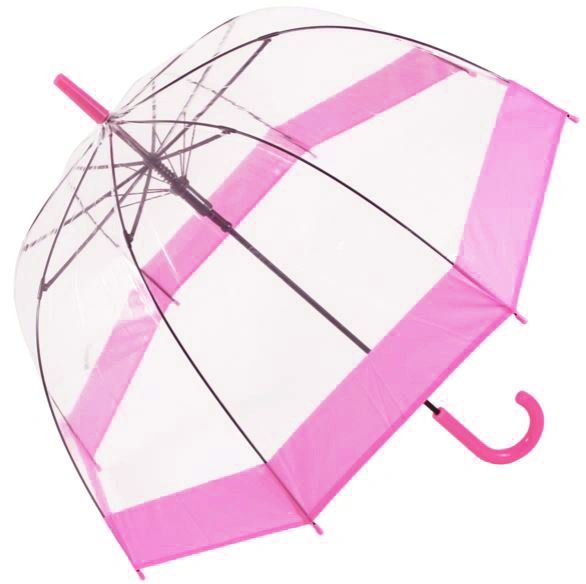 Everyday Dome shaped PVC umbrella | Clear canopy with pink trim
This umbrella is a must-have during the rainy season, offering not only reliable rain protection but also a clear, bubble-shaped canopy that ensures full visibility. The stylish design is accentuated by a contrasting pink trim and a color-matching handle, adding a touch of sophistication to every moment, whether it's a casual stroll or a stylish photoshoot in the rain.
Automatic opening | Manual closing. 

Snap on closure.
Approx. dimensions:    32" diameter | 46" arc.
Not suitable for children under 6 years old.
Questions? Please email Leabrig66@yahoo.com. 

Reviews