Frilly Stripes And Polka Dots Umbrella/Parasol- Waterproof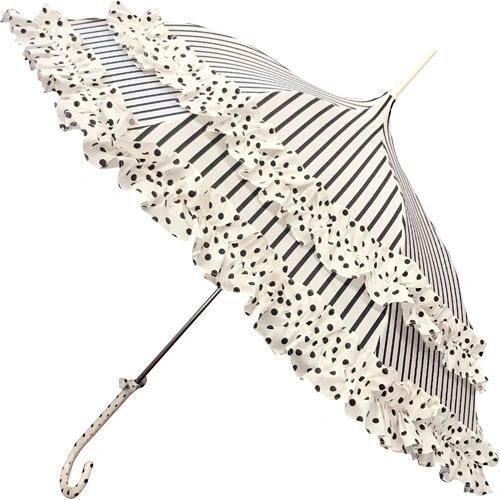 Frilly Stripes And Polka Dots Umbrella/Parasol- Waterproof
A classic vintage look that takes you back in time.
This stunning double frilled umbrella is our best seller since 2013. The unique ogee shaped canopy gives it an incomparable look and the contrast of the stripes and polka dots print is irresistible.
It features a sturdy metal frame, 8 high quality fiberglass ribs and a fabric sleeve and bow for the handle. This is a fully waterproof item that is built to last.
How to make your ruffle umbrella look beautiful - Watch video here
Polyester - Metal - Fiberglass.
Automatic opening /manual closing- Snap fastener
35" long - 36" diameter.
Questions? Please email us here.




Reviews