Full frill Plum umbrella - faux bamboo handle - large canopy -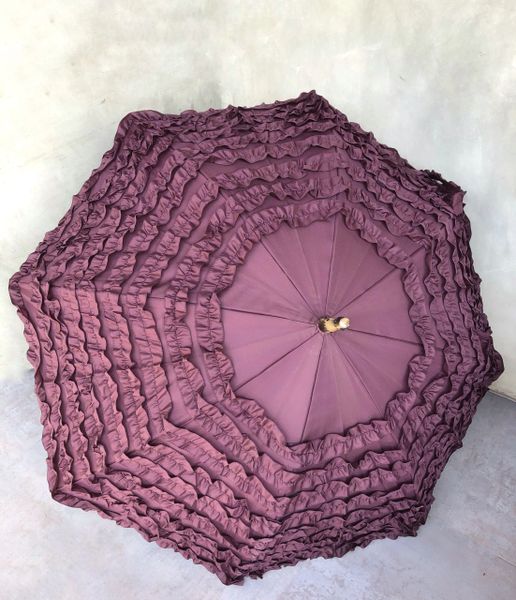 Full frill Plum umbrella - faux bamboo handle - large canopy -
A stylish umbrella with a Victorian twist. A perfect blend of timeless elegance and modern charm. The umbrella features a unique faux bamboo handle and tip, adding a touch of sophistication to your ensemble. Its full frilled canopy exudes grace and refinement, making it a statement piece for any occasion. The classic navy color canopy is slightly larger than a traditional umbrella and provides extra coverage from the elements.

Manual opening and closing.
Polyester, Fiberglass, Metal frame, Velcro fastener.
38" diameter, 36" length.
Questions? Please email Leabrig66@yahoo.com.
International orders please contact us for a shipping quote.
Reviews