Inside Out Blue Daisy Two Layer Canopy - Printed Both Side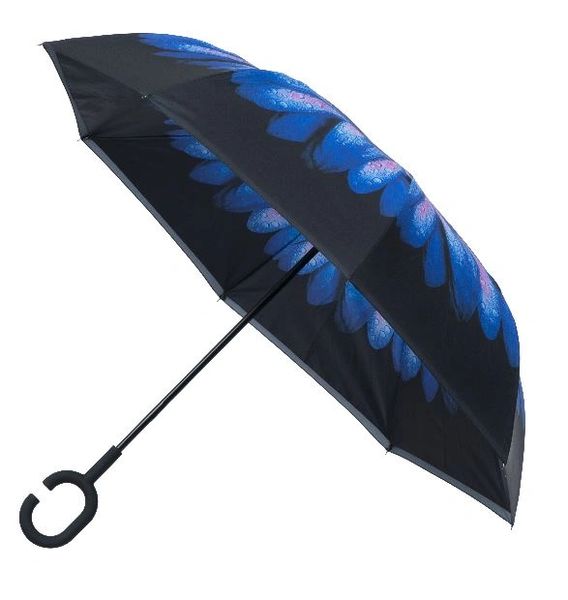 Inside Out Blue Daisy Two Layer Canopy - Printed Both Side
Beautiful inside and out! Unlike others, our reverse umbrellas are printed on both sides. Any natural or artificial light seeping through the two-layer canopy will illuminate the flower design. It features a unique opening and closing system designed to trap water droplets inside the folded canopy and a unique C-shape handle allowing for almost hands-free operation.
Waterproof polyester material - Fiberglass ribs 
Velcro strap fastener - Manual opening and closing system
42" diameter - 32" length.
Reviews