New! Las Vegas Red Pagoda Umbrella - Decorated by Hand - AB Rhinestones - Waterproof and Great Fashion Accessory for Shade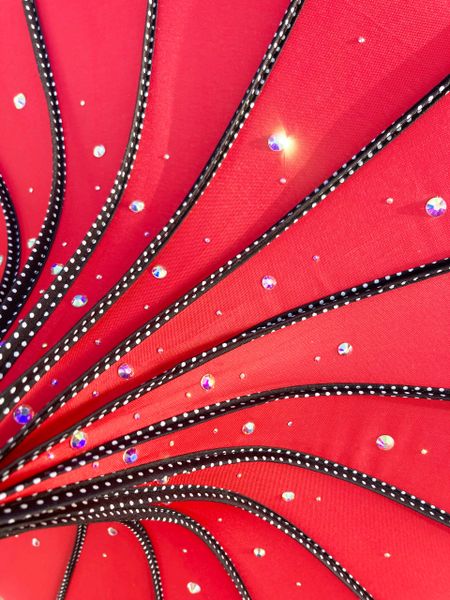 New! Las Vegas Red Pagoda Umbrella - Decorated by Hand - AB Rhinestones - Waterproof and Great Fashion Accessory for Shade
Red pagoda shaped umbrella decorated by hand with AB rhinestones. Our embellished umbrellas are made at the time you order them. The rhinestones are firmly affixed and capture the natural or artificial light beautifully for a dazzling effect. Due to the handmade nature of the customizations the item (s) you will receive may look slightly different than you see pictured. The finished product is 100% waterproof and can be used for shade as well.
Materials:    Fiberglass. Faux leather handle. Polyester.
Manual opening and closing.
Return:    Yes. Please read our return policy terms.
Processing time:    3 to 5 business days (+shipping time). For orders of more than 3 items please email Leabrig66@yahoo.com to inquire about processing time.
Reviews