Pasotti Luxury Italian Umbrella - Handmade In Italy - Navy - Studs And Silver Skull Handle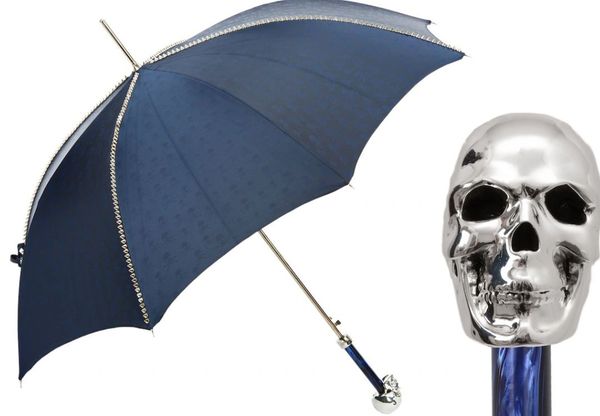 Pasotti Luxury Italian Umbrella - Handmade In Italy - Navy - Studs And Silver Skull Handle
This high quality item is usually sold between $260 and $289. Our price $249 and Free Shipping.
Navy Umbrella - Studs and Enameled Resin Handle.

Country of origin:    Italy.
Manufacturer:    Pasotti.
Materials:    Polyester, Enameled resin handle.
Automatic opening. Manual closing.
Size:    37" long, 43" diameter.
Waterproof:    Yes.
Warranty:    One year.
Sun Shade:    95%.
Shipping:    Free.
Processing time:    Up to 10 days.
Manufacturer's gift box
:    Yes
Return:
    Yes. Refer to return policy.
Contact us for color options
here
. Most replies with 24 hours.
Questions? Please email us
here
. 
Reviews