Macaw Parrots Pink Hand fan | Made in Spain | Catalina Estrada Collection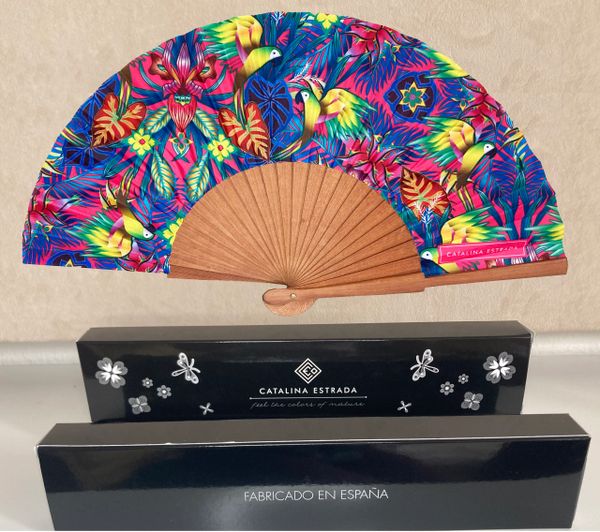 Macaw Parrots Pink Hand fan | Made in Spain | Catalina Estrada Collection
Immerse yourself in the captivating realm of Catalina Estrada, an acclaimed Colombian illustrator revered by the top-tier global corporations. Carved from exquisite cherry wood, every hand fan serves as a vibrant canvas, depicting the delightful symphony of animals and nature. This exclusive collection of hand fans is crafted in Spain and is available solely through our online store.
Each fan features the designer's name, and every design typically offers three color variations. Each color corresponds to the background color of the design. Natural wood marks are typical and add character to each piece. Actual colors may slightly differ.
Country of Origin:    Spain.
Designer:    Catalina Estrada.
Materials:    Cherry wood ribs | Polyester.
Approx. dimensions:    16.5"W | 9"L.
Gift Box:    Yes. "Fabricado en España" on one side, Catalina Estrada on the other.
Questions? Please email Leabrig66@yahoo.com.
Reviews