Milady umbrella with stripes and frills - Retro Style - European pagoda shape - Waterproof and sun shade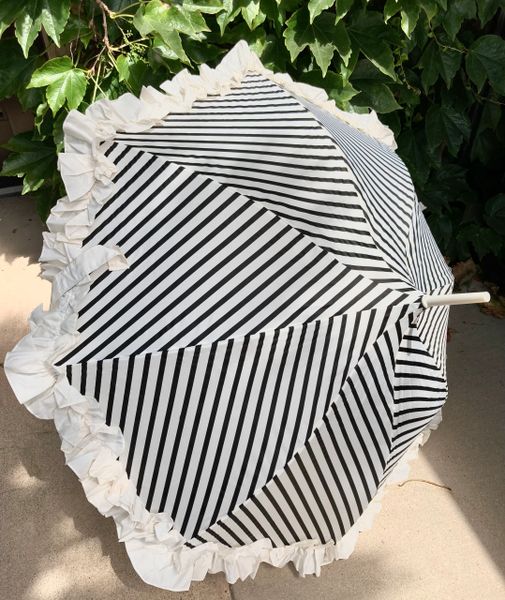 Milady umbrella with stripes and frills - Retro Style - European pagoda shape - Waterproof and sun shade
With a retro look and a perfectly shaped dome, this beautiful umbrella loves attention and it will receive a lot of it! 
How to make your ruffle umbrella look beautiful - Watch video HERE.
Automatic opening - Manual closing.
Materials: Polyester. Metal Alloy. Fiberglass.
Snap fastener.
Questions? Please email Leabrig66@yahoo.com.
Reviews