Pasotti Handmade Luxury Italian - Hand applied sunflowers - Swarovski Crystals Handle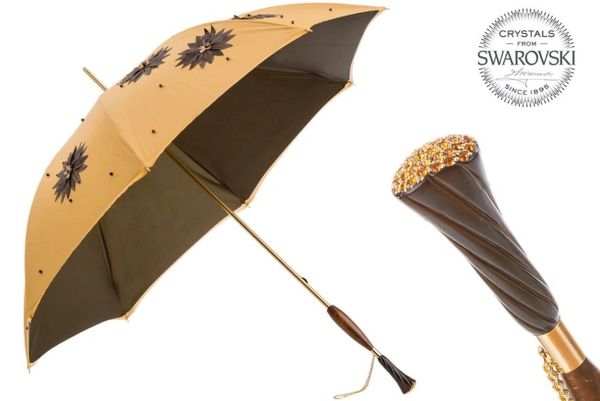 Pasotti Handmade Luxury Italian - Hand applied sunflowers - Swarovski Crystals Handle
This item usually sells between $485 and $505. Our price $465 and Free Shipping.
Double Cloth Umbrella with Hand Applied Sunflowers - Swarovski Crystals
Country of origin:    Italy.        
Manufacturer:    Pasotti.
Materials:    Steel, Wood, Polyester, Swarovski Crystals.
Waterproof:    Yes. 
Sun shade:    100%.
Manual opening. Manual closing.
Processing time:    Up to 10 days.
Manufacturer's box or bag:    Yes.
Return/ Warranty:    Yes.
Shipping:    Free
Questions? Please email here.
Reviews