Pasotti Luxury Bull Umbrella - Single Layer Black Canopy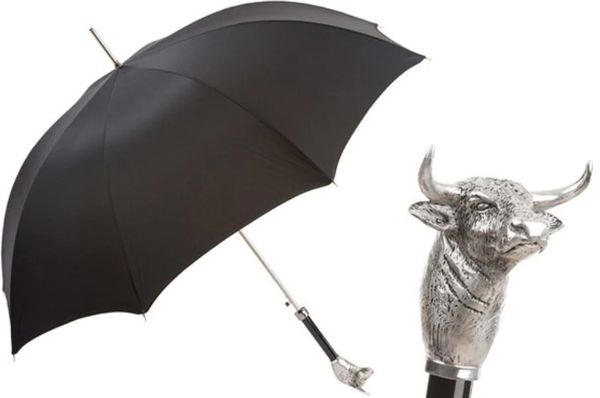 Pasotti Luxury Bull Umbrella - Single Layer Black Canopy
This high quality umbrella usually sells between $331 and $342. Our price $329 and Free Shipping.
Bull Umbrella
Single cloth - Single layer black canopy 
Country of origin:    Italy.
Manufacturer:    Pasotti.
Materials:    Polyester, Brass, Enameled Resin.
Automatic opening. Manual closing.
Size:    37" long, 42" diameter.
Waterproof:    Yes.
Sun protection:    100%.
Shipping:    Free.
Processing time: Up to 10 days.
Manufacturer's gift box
:    Yes
Return:    Yes. Refer to return policy
Questions? Please send us an email at Leabrig66@yahoo.com.
Reviews