Pink Swirl Umbrella - Large Clear Glass Rhinestones - Decorated by hand - 100% Waterproof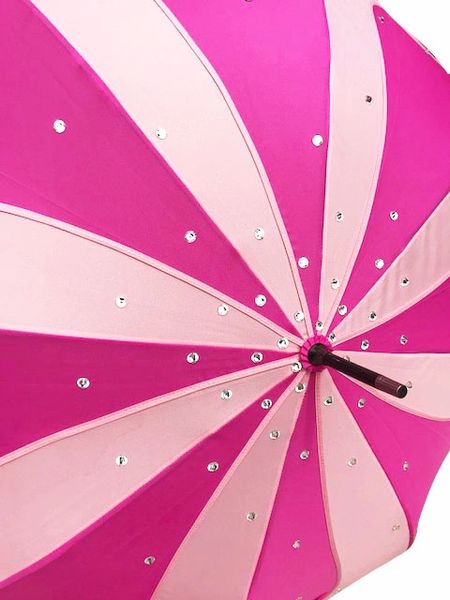 Pink Swirl Umbrella - Large Clear Glass Rhinestones - Decorated by hand - 100% Waterproof
Lightweight and sturdy umbrella in the shape of a flower. Two-tone pink. About 42 large (10mm) clear glass rhinestones are arranged in a random pattern. Firmly affixed, the rhinestones capture the natural or artificial light beautifully for a dazzling effect. Due to the handmade nature of the customizations the item you will receive may look slightly different than you see pictured. The finished product is 100% waterproof or can be used for shade as well.   

Polyester - Fiberglass ribs - Faux leather handle - Velcro fastener.
Automatic opening - Manual closing.
36" length - 38" diameter at tip of ribs.
Return:    Yes. Please read our return policy terms.
Packaging: Clear plastic or cellophane sleeve.

Processing time: 3 to 5 business days (+shipping time). For more than 3 items please email Leabrig66@yahoo.com to inquire about processing time.
Reviews