Promenade By Chantal Thomass - Handmade Luxury French Umbrella - Waterproof And UV Protection- Ivory Europeen dome shape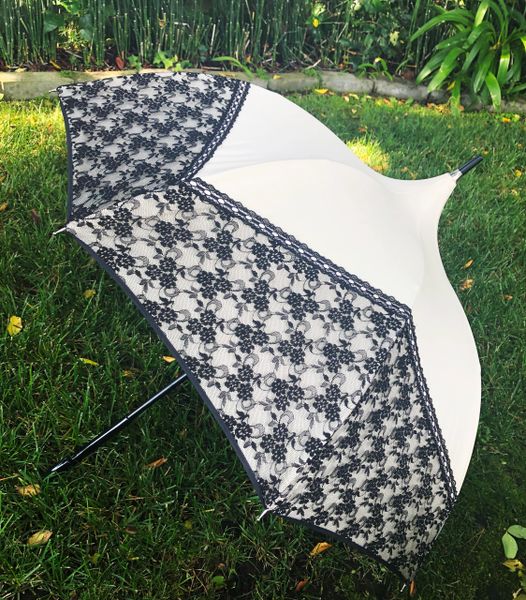 Promenade By Chantal Thomass - Handmade Luxury French Umbrella - Waterproof And UV Protection- Ivory Europeen dome shape
A Chantal Thomass umbrella is always a very unique and special accessory. Exceptional craftmanship and luxurious fabrics tested by the French Textile Institute.
Country of origin: France        
Brand: Chantal Thomass.

Materials: Steel frame, Lacquered wood, Acetate, Polyester, Lace.
Colors: Ivory/ Off-white canopy. Black lace applique. 
Dimensions:    35" length. 38" diameter.
Waterproof: Yes.

UV protection: SPF50+.
Manual opening, Manual closing.
Designer's gift box or bag: Yes.

Return/ Warranty: Yes. One year against faulty workmanship.
Shipping: Free. 
Questions? Please email Leabrig66@yahoo.com.
Reviews