French Rose Design Umbrella - Burgundy Double Frill - Stripes And Dots - Waterproof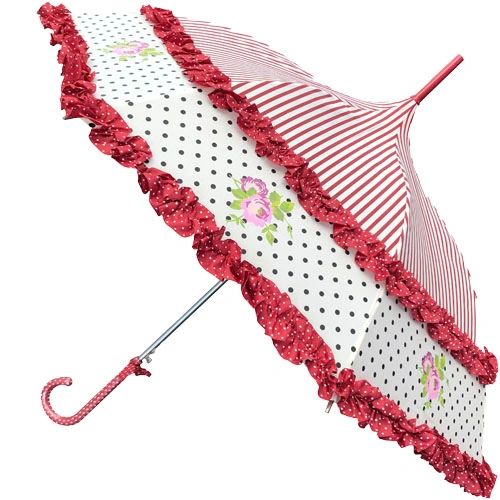 French Rose Design Umbrella - Burgundy Double Frill - Stripes And Dots - Waterproof
Rain or shine, this gorgeous umbrella is a must-have when planning a week end to the countryside. 
How to make your ruffle umbrella look beautiful - Watch video HERE
WHAT YOU WILL LOVE
♥ Quality. A robust umbrella built to last.
♥ Unique look. Elegant shape.
♥ Versatile. All weather.
♥ Attention to details. Fabric cover on handle. Cute little bow at base of shaft.
We carry the same one in black and grey HERE.
We carry an other stripes and polka dots pattern HERE.
Materials: Polyester, metal alloy, fiberglass.
Automatic opening - Manual closing.
35" long - 36" diameter.
Questions? Please email Leabrig66@yahoo.com.
Reviews