French Rose Design Umbrella - Grey And Black And Lavender - Double Frill - Waterproof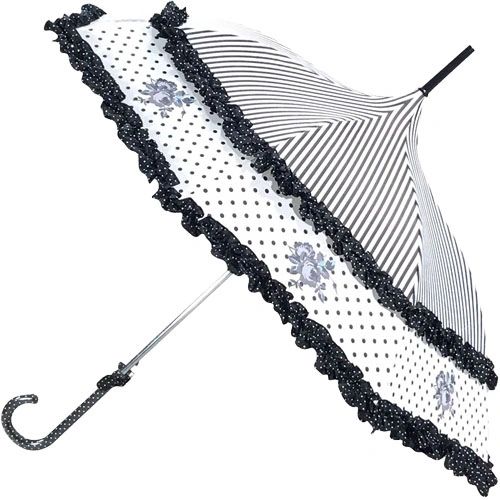 French Rose Design Umbrella - Grey And Black And Lavender - Double Frill - Waterproof
This is one of our favorite. You will love it too!

 This stunning all weather umbrella will make you dance under the rain and shield you from the heat of a sunny day.   
 
♥ An inimitable look.
♥ Quality and attention to details. Built to last.
♥ Versatile. All weather. Decorative accent.
We carry it in red HERE.

Materials: Pongee fabric, metal alloy, fiberglass.
Automatic opening - Manual closing.
35" long - 36" diameter.
Questions? Please email Leabrig66@yahoo.com


Reviews