Audrey Umbrella - European Dome Shaped - Black And Cream Stripes - Waterproof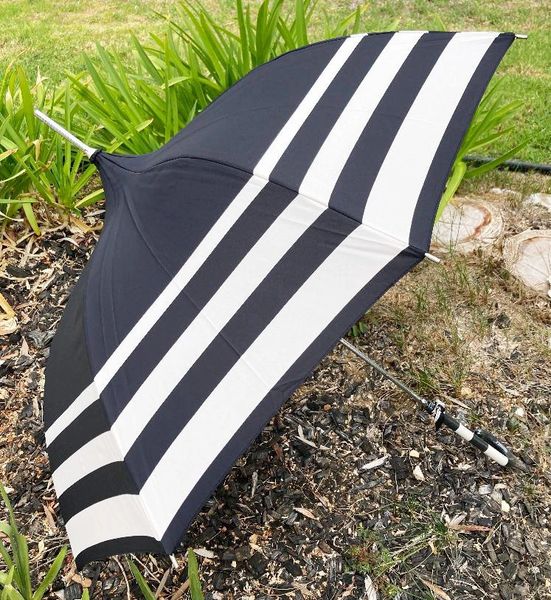 Audrey Umbrella - European Dome Shaped - Black And Cream Stripes - Waterproof
A timeless and sophisticated umbrella inspired by the elegance of "My Fair Lady". Embrace the classic European canopy shape in a combination of black and cream colors, exuding grace and charm with every step. Designed with meticulous attention to detail, Audrey features a fabric sleeve covering the handle and a delicate little bow at the base of the shaft, adding a touch of refinement to its already classy demeanor.
Cream ruffle ball on top is optional. 
Materials:    Polyester, metal alloy, fiberglass, snap fastener.
Automatic opening - Manual closing.
Return:    Yes. Please read our return policy.
35" long - 36" diameter.
Packaging:    Clear cellophane sleeve.
Questions?Please email Leabrig66@yahoo.com.
For international orders please contact us for a shipping quote.
Reviews