Audrey Umbrella - European Dome Shaped - Black And Cream Stripes - Waterproof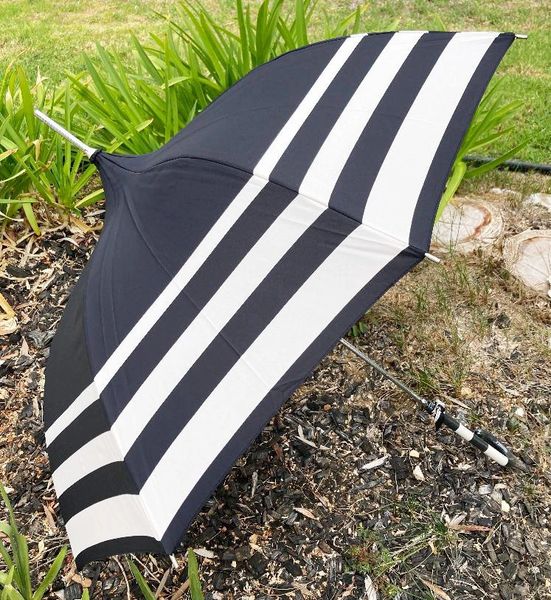 Audrey Umbrella - European Dome Shaped - Black And Cream Stripes - Waterproof
This lightweight and sturdy umbrella features a beautiful ogee shaped canopy in black and cream. An old fashion style that will take your mind back to simpler times.
♥ High quality. 

♥ Style. Classic and elegant.
♥ Attention to details. Fabric sleeve covering on handle and cute little fabric bow at base of shaft.
Materials: Polyester - Metal alloy - Fiberglass.
Automatic opening - Manual closing.
35" length - 36" diameter.
Return: Yes.
Packaging: Clear cellophane sleeve.
Questions? Please email Leabrig66@yahoo.com.


Reviews